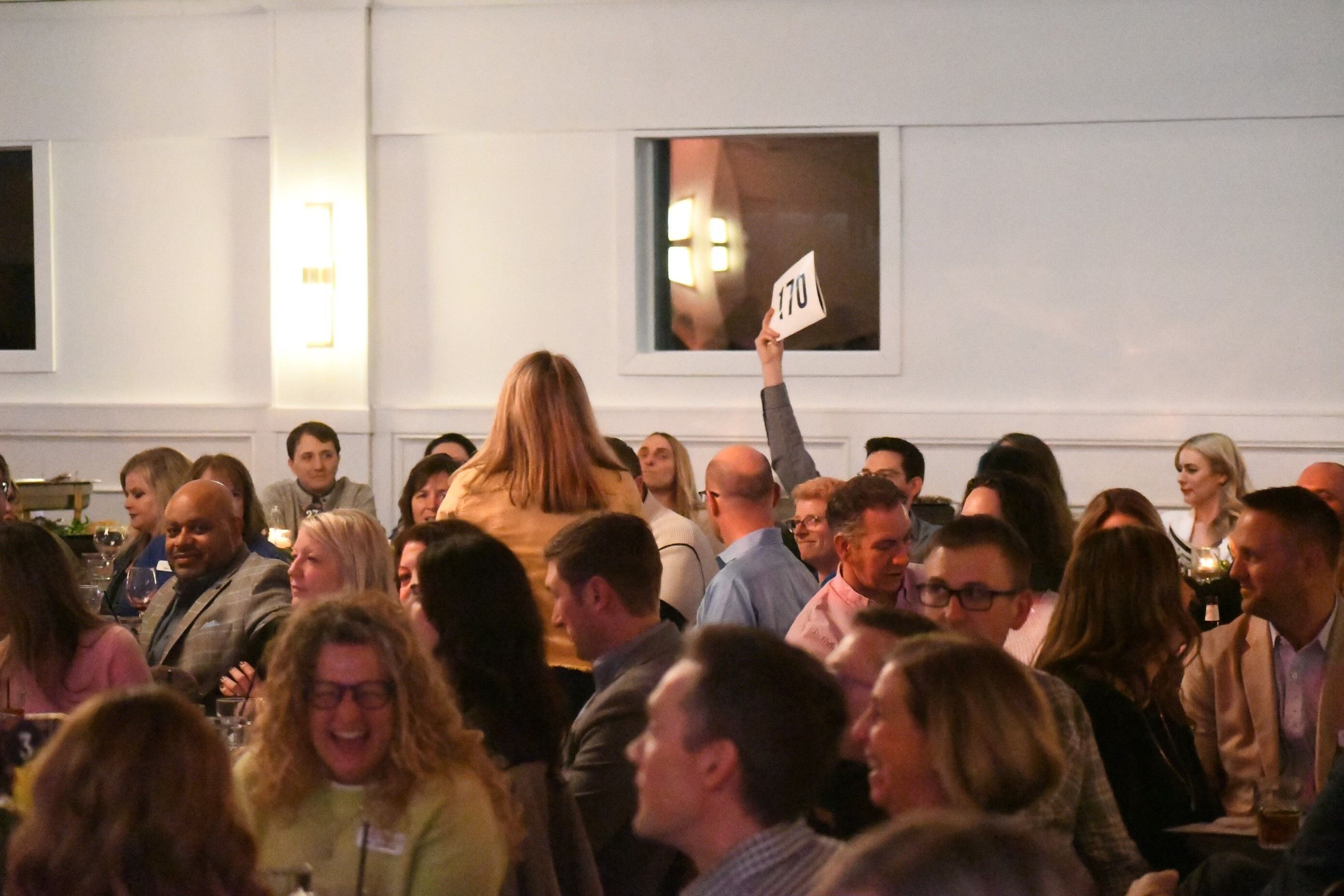 The Rockford Education Foundation is thrilled to announce the incredible success of The Taste 2023! This year's event was a huge hit, raising over $125,000 to support our mission of providing high-quality education to the students in our community.
The event took place at The Gilmore and included music by the band, Brena, delicious small plate 'tastes' from chefs of the Gilmore Collection, a live auction and a paddle raise. We are incredibly grateful to everyone who attended and contributed to the event. Your support made all the difference in helping us achieve our goals. Thanks to your generosity, we can continue to provide critical support to our Rockford schools and the work of the Rockford Education Foundation.
One of the highlights of the evening was the paddle raise, which raised over $37,000 to directly benefit the work of our Mental Health Professional Team. These contributions will help us continue to provide critical support to our students in need.
Even if you weren't able to attend The Taste 2023, there are still plenty of ways to get involved with the Rockford Education Foundation. We are dedicated to improving the quality of education in our community, and we rely on the support of donors and volunteers to make that happen.
If you are interested in learning more about the work REF is doing to support social and emotional wellness in Rockford, we invite you to watch our REF Social & Emotional Wellness video. This video highlights the important work that we do and the pressing needs of our schools.
We also want to express our gratitude to our sponsors. Their contributions were instrumental in making The Taste 2023 a success, and we are grateful for their ongoing support.
The community stepped up for Rockford kids and schools at The Taste, and demonstrated commitment to improving education in our community. Together, we are making a real difference in the lives of our students.
Meat & Potatoes Sponsors
Byrne
GMB Architecture & Engineering
Independent Bank
Owen Ames Kimball
The Breadon Group
Rob & Laura Bondy
Eric & Cathy Mannor
Joe & Leslie Poot
Nick & Joan Reichenbach
Bread & Butter Sponsors
Core Imaging
Heather J. Cadorette Family & Cosmetic Dentistry
LiveSpace
Meijer
Merrill – The Towner, Lund, Howell, Sharp Group
Sean Black Agency
The Breton Group
United Image Group
Woodland Tree Services, Inc.
Matt & Kristy Becker
Bill & Bobbi Jo Blanton
John & Amy Vancil
Icing on the Cake Sponsors
Steve & Laura Bargwell
Buchanan Insurance
Car Lovers
ChoiceOne Bank
Dr. Steve & Jan Matthews
Merck Properties
Milestones Early Learning
RE/MAX United
Kevin & Mary Kay Shaver
Bob & Sharon Wells
Cherry on Top Sponsors
Brad & Jennifer Davis
ET Properties Five Star Real Estate
Jarrod & Jennifer Folsom
Hold the Line
Modern Woodmen Fraternal Finance
Brian & Tracey Schamp
Joel & Katy Scheffler
Stites Eye Care
Thrun Law Firm